MARINE LIGHTS RAILROAD LIGHTS VEHICLE LIGHTS ARROWBOARDS HANDLIGHTS BARRICADES
SUPER GRILL LIGHTS
SERIES: 312
The 312 Series of warning lights have been developed to give the maximum protection in a Par 36 (4 1/2" dia)
Now available as "SUPER GRILLS" which are the brightest on the market today.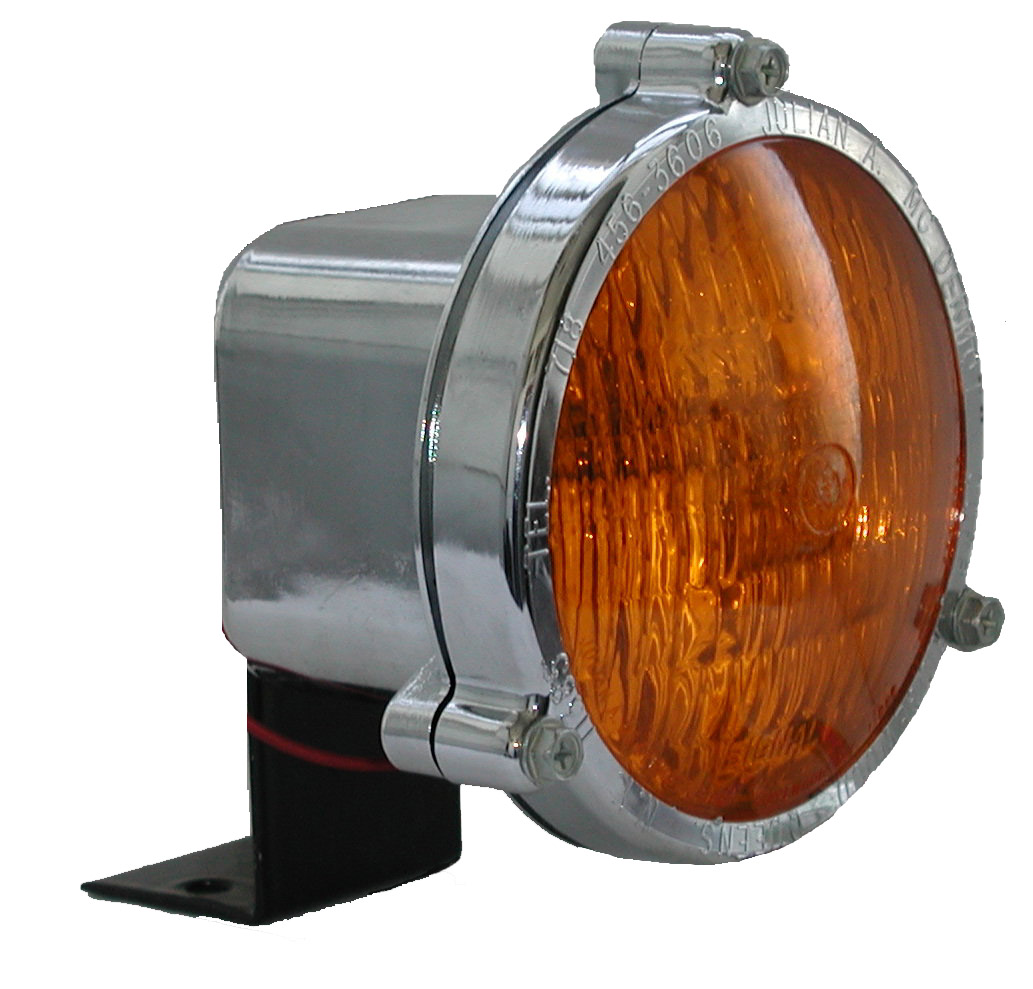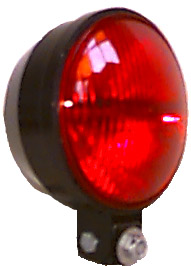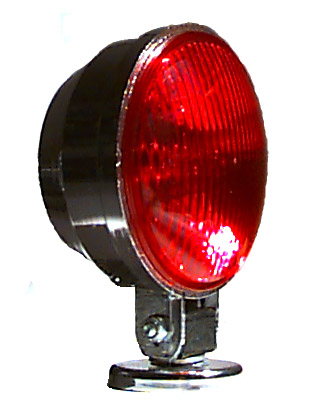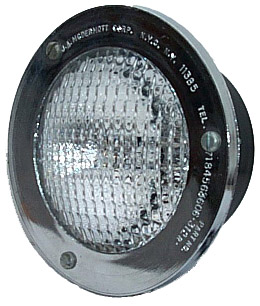 312A 312GM 312GMC 312R 312RUB 312TM
ORDERING INFORMATION:
MODEL #
312GM-H60 Super Grill Type - made of Black LexanŽ Housing, 60 watt halogen
lamp, clevis mounting, 4" diameter, 2 3/4" deep.
MODEL # 312GM-H60-C Same as above but with Chrome Housing
MODEL # 312TM-H60 Truck mounted - special mounting bracket on clevis.
Available with 18, 32, 50 and 60 watt halogen lamps
MODEL # 312RUB-H60 Grill Rubber - This light uses a rubber housing for more of an abusive
environment. Clevis mounted.
MODEL # 312A Angle Mounted Housing - Available in black housing or chrome
MODEL # 312R Recessed Mount - Designed for mounting in shallow bodies or tool
compartment doors. Required hole diameter 4 9/16", depth 2 1/4"
SUFFIXES: C - Chrome A - Angle Mount R - Recessed Mount GR - Grey
TM - Truck Mount BLK - Black H60 - 60 Watt Halogen
50W - 50 Watt Standard 18W - 18 Watt Standard
Julian A McDermott Corporation
(800) 842-5708