MARINE LIGHTS RAILROAD LIGHTS VEHICLE LIGHTS ARROWBOARDS HANDLIGHTS BARRICADES
ROTARY LIGHTS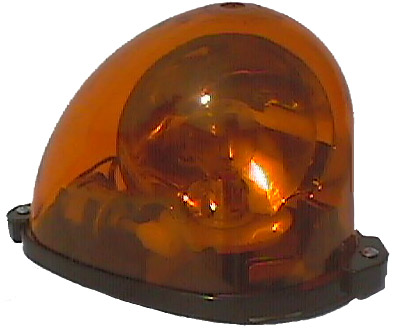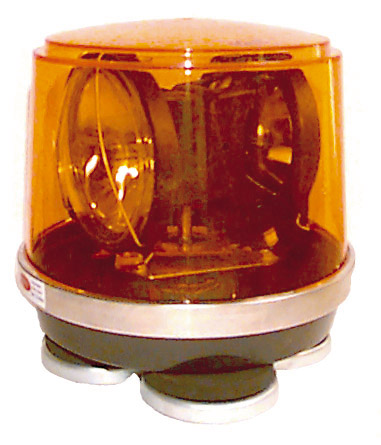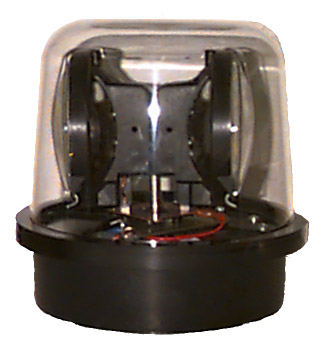 FB-1 1212 1212-PAN
ORDERING INFORMATION:
MODEL # FB-1 Compact Rotary Light - has a permanent magnet motor and a highly
polished reflector. Provides 90 flashes per minute. Comes complete
with hood and metal plate for mounting to dashboard. Standard unit
comes with 3 small magnets. A choice of one large magnet is available
for high speed chases.
MODEL # 1212-18W As shown with low drain 18 watt sealed beams
MODEL # 1212-35W Same with 35 watt lamps
MODEL # 1212-18W-MAG Same but with magnetic mount and cigarette plug cord.
Rotating light, two sealed beam lamps, permanent magnet motor,
flat mount.
MODEL # 1212-PAN Rotating light - 2 bulb with closed housing on bottom as shown.
Flat mount
MODEL # 1212-18W-120-PM Same as above but 3/4 inch pipe hub on the bottom and it
operates on 120VAC
NOTE: Always specify Color of Lens when ordering RED, BLUE, AMBER, GREEN
Variety of voltages are available
SUFFIXES: H - Halogen Lamp CC - Coiled Cord CP - Cigarette Plug
FM - Permanent Flat Mount SC - Straight Cord MAG - 90 lb. Magnet
W
Julian A McDermott Corporation
(800) 842-5708