MARINE LIGHTS RAILROAD LIGHTS VEHICLE LIGHTS ARROWBOARDS HANDLIGHTS BARRICADES
Multi-Level Message Board
This new Variable Message Sign is mounted in a motorized frame that sits only 6 inches
above the roof when in the down position. It can be raised or lowered with switch
that is mounted in the cab of the truck. Used for responding to a roadway emergency,
closing down a lane, or just wanting to let people know what is going on.
You can choose up to 99 programmed messages that you can make your own with
a basic PS2 keyboard or a laptop computer.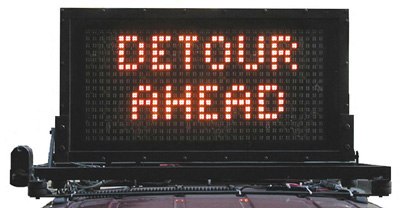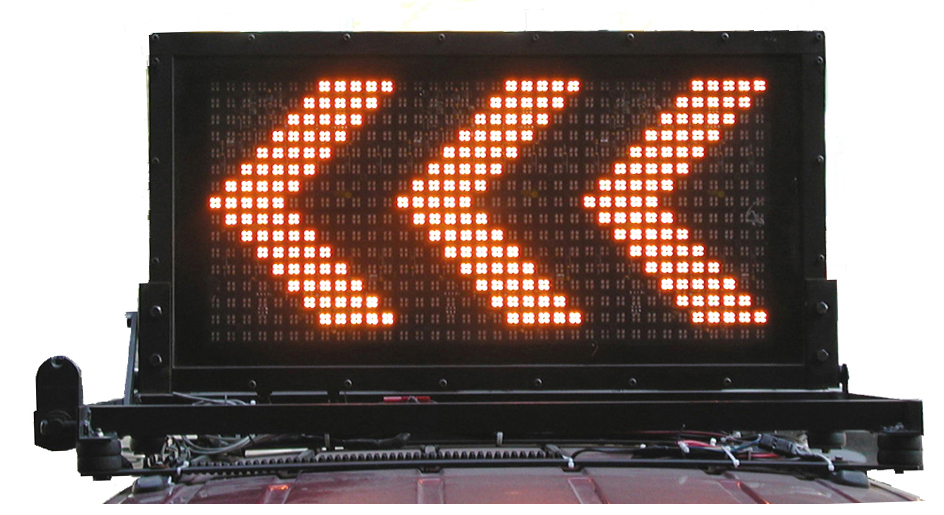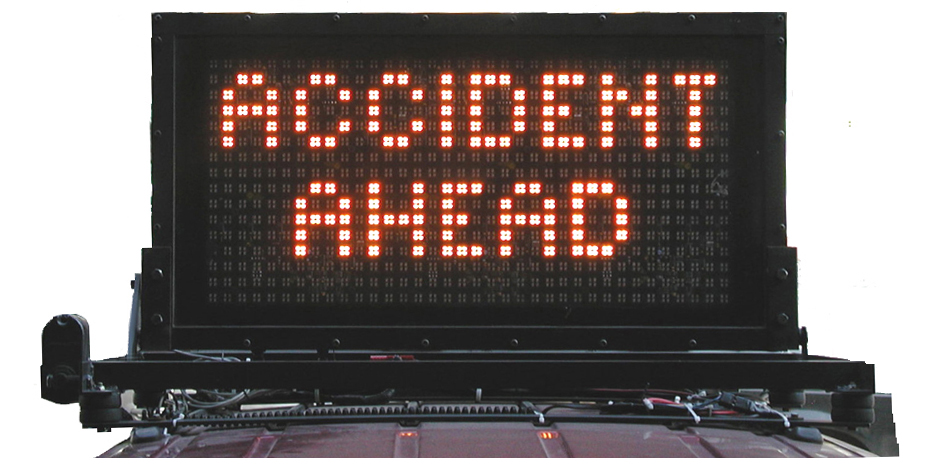 High Brightness L.E.D.'s Powder Coated All Aluminum Frame Full Matrix Weight: 56 lbs.
3 Amps Typical Current Stores up to 99 Sequences 36 Pixels Wide 16 Pixels High
Flashrates from: Always On to Five Different Patterns in a 2 Second Period
ORDERING INFORMATION:
MODEL # VMS-ML-2X4 Includes 2 x 4 Message Board, Control Box and all mounting hardware
MODEL # VMS-CB Control Box Only
JULIAN A. McDERMOTT CORP.
Tel. (800) 842-5708