MARINE LIGHTS RAILROAD LIGHTS VEHICLE LIGHTS ARROWBOARDS HANDLIGHTS BARRICADES
SOLAR BLUE LIGHTS
SERIES: RRSOL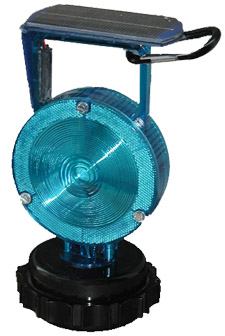 Designed to meet FRA Blue Light Code Regulations.
These light can temporarily or permanently installed for all types
of blue light warning applications.
Utilizing an innovative combination of solar LED technology, during the day,
it turns on automatically at night to emit a steady or flashing light.
These lights are engineered to outlast traditional blue signal lights by using
the latest in technology and manufacturing processes.
These lights feature a high intensity polycarbonate lens.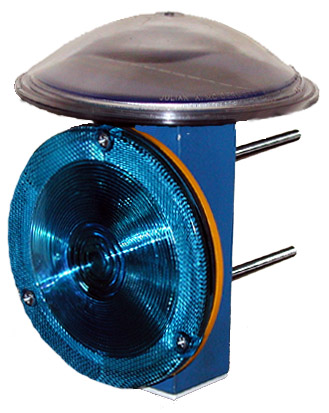 Meets FRA regulations for blue light signaling. Batteries are replaceable
Waterproof, rugged, and vandal resistant Three year limited warranty
Visibility: 1 to 2 miles No replacement of bulbs for entire lifespan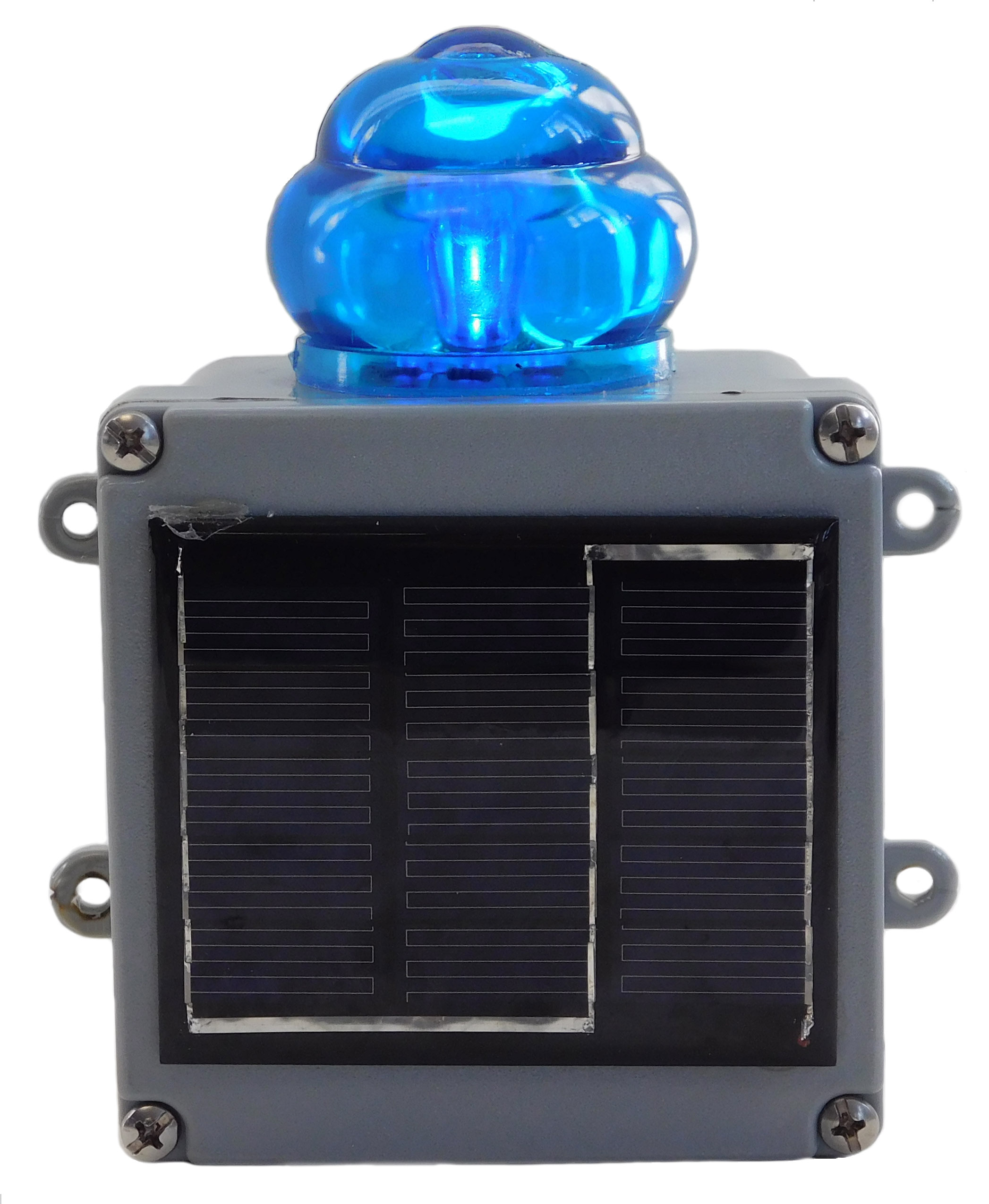 ORDERING INFORMATION:
MODEL # RRSOL-5PD-4L4V-PE-.08-BL-60
# RRSOL-5-BRKT-2L4V-PE-.04-BL-60
# RR-SOL-BX-3P-BLU-CL
# RR-BLUE-SOLAR
Julian A McDermott Corporation
(718) 456-3606