MARINE LIGHTS RAILROAD LIGHTS VEHICLE LIGHTS ARROWBOARDS HANDLIGHTS BARRICADES
RAILROAD BLUE LIGHTS
SERIES: BARLT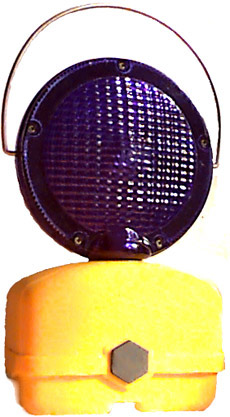 This flashing blue light has a 7" head and bail handle.
It is equipped with a solar switch which turns light on in nighttime
or overcast conditions and mounting bolt.
Case resists damage, providing years of service even through
severe climate conditions or abuse.
Lens halves connect directly into case neck.
Operates on two 6V lantern batteries.
ORDERING INFORMATION:
MODEL # BARLT-A-BH-BL
Julian A McDermott Corporation
(800) 842-5708